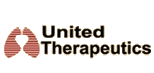 Job Information
United Therapeutics

Director, Outsourcing

in

Durham

,

North Carolina
United Therapeutics is a vaccinated work environment where all employees are expected to be vaccinated against COVID-19 and provide proof of vaccination. We will provide any accommodations as required by law.
The job details are as follows:
What We Do
United Therapeutics Corporation focuses on the strength of a balanced, value-creating biotechnology model. We are confident in our future thanks to our fundamental attributes, namely our commitment to quality and innovation, the power of our brands, our entrepreneurial culture and our bioinformatics leadership. We also believe that our determination to be responsible citizens — having a positive impact on patients, the environment and society — will sustain our success in the long term.
We currently have five approved products on the market and a long-term mission of providing an unlimited supply of transplantable organs for those who need them.
Our company was founded by an entrepreneur whose daughter was diagnosed with a life-threatening condition. She sought to find treatment options and a cure for her daughter and patients like her. We are founder-led, and relentless in our pursuit of "medicines for life". We continue to research and develop treatments for cardiovascular and pulmonary diseases, pediatric cancers and other orphan diseases.
How you'll contributeOversight of UT outsourcing function for Clinical and various other Business teams across the organization. The Director is responsible for defining, proposing, and implementing the Company's outsourcing policy in a nimble environment as the business continues to evolve. This role is responsible for establishing the strategic direction for the Outsourcing team to ensure proper organizational structure, technical training, and headcount requirements to meet the needs of Company goals. Additionally, this role will lead the training plan and career development counseling of team members while providing proper development and coaching in alignment with career frameworks and technical needs requirements. Promotes and encourages collaboration and positivity with immediate team and all relationships across the company.
Oversight of outsourcing needs and accountabilities to minimize risks. Departments supported include, but are not limited to, Commercial/Marketing, IT, Finance, Clinical Operations, Research and Development, and Drug Safety. Oversee the preparation of requests for financial information (RFI) and requests for financial proposal (RFP) from vendor. Understand and utilize project planning and costing tools/software to evaluate options, negotiate costs and recommend optimal value-added solutions Partners with Operations to support oversight of the supplier relationship management processes. Provide oversight of program level outsourcing cost analysis efforts.

In conjunction with Operations, is responsible for overseeing the preparation, negotiation, and finalization/execution of Work Orders, third-party Vendor Services Agreements, and Change Orders; Provide contracts and outsourcing guidance, oversight and review to internal and external stakeholders; Negotiate contracts related to services within the agreed legal and budgetary process framework; Review all contracts for financial terms/conditions/impacts and updates as necessary Develop and implement service level agreements related to financial, operational, and quality deliverables; Communicates impact of significant contractual changes and associated budgets to Department manager and Finance

Lead cross-functional teams focused on continuous process improvement and delivery of training to relevant business teams to build contract management competencies across UT

Assist with the evaluation and implementation of contract management tools, systems and technology

Develop best practices for an outsourcing framework for engagement of RFI/RFP process, vendor selection and negotiation

Develop and deliver best practices on contract execution and providing feedback to business partners and vendors in the negotiation process

Lead and manage cost estimate processes for high level scenario planning. Collaborate with internal stakeholders as related to supplier service levels for costs, deliverables and quality expectations

Routinely provide spend rates and forecasts to Finance on trial expenses

Participate in critical, highly visible, global initiatives, in order to contribute value-added sourcing, contracting and budgetary related expertise and development of sourcing strategies for global programs

All other duties as required
For this role you will need
Minimum Requirements
Bachelor's Degree in Arts/Sciences (BA/BS) (preferably in a business discipline)

15+ years of contract management/finance analysis/outsourcing experience

5+ years of people management experience

5+ years of experience with a CRO or on the Sponsor side of the pharmaceutical industry

High level of confidence and engagement skills to communicate with levels of senior management internally and externally

Familiar with the pharmaceutical industry and compliance requirements

Proficiency with MS Office applications (Word/PPT/Excel) required

Excellent customer service skills

Preferred Qualifications

Experience with Contract Management Systems
At United Therapeutics, you'll realize quickly that it is not an ordinary place to work! When you join our company, you will learn, grow, contribute, have fun, and be challenged... all while making a difference in the lives of our patients.
United Therapeutics Corporation is an Equal Opportunity/Affirmative Action Employer - EOE Minorities / Females / Protected Veterans / Individuals with Disabilities
We strive to be an organization that engages the minds, hearts, and most spirited efforts of each of our employees. Our sense of purpose transforms what we do from work into mission, occupation into vocation and achievement into success.
We challenge our employees with innovative and revolutionary projects, offer an environment which fosters high-level job performance and provide a highly competitive total rewards package. This is what makes United Therapeutics a stimulating place to work.